There is a good chance that you have heard about Feng Shui and the positive energy of a  house. It is important to understand the Feng Shui of your house and what you need to know for the future to attract great opportunities.
The real estate industry is still booming, and buying a house in a prestigious location will always increase and hold its value. But what if your house is located in a great location, yet the energy of the house and environment is not constructive to you and the people living in it?
In Feng Shui, according to Chinese Metaphysics, we look at the environment of the real estate. There are different periods of life that have an impact on the energy of your house. Roughly every 20 years, there is going to be massive changes. These changes not only impact the energy of properties, but also us as human beings and the way we live and work.
Read below what you need to pay attention to in order to get the maximum benefit for the next 20 years for your property and business.
How the Feng Shui of your house will change over the next 20 years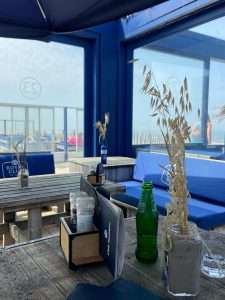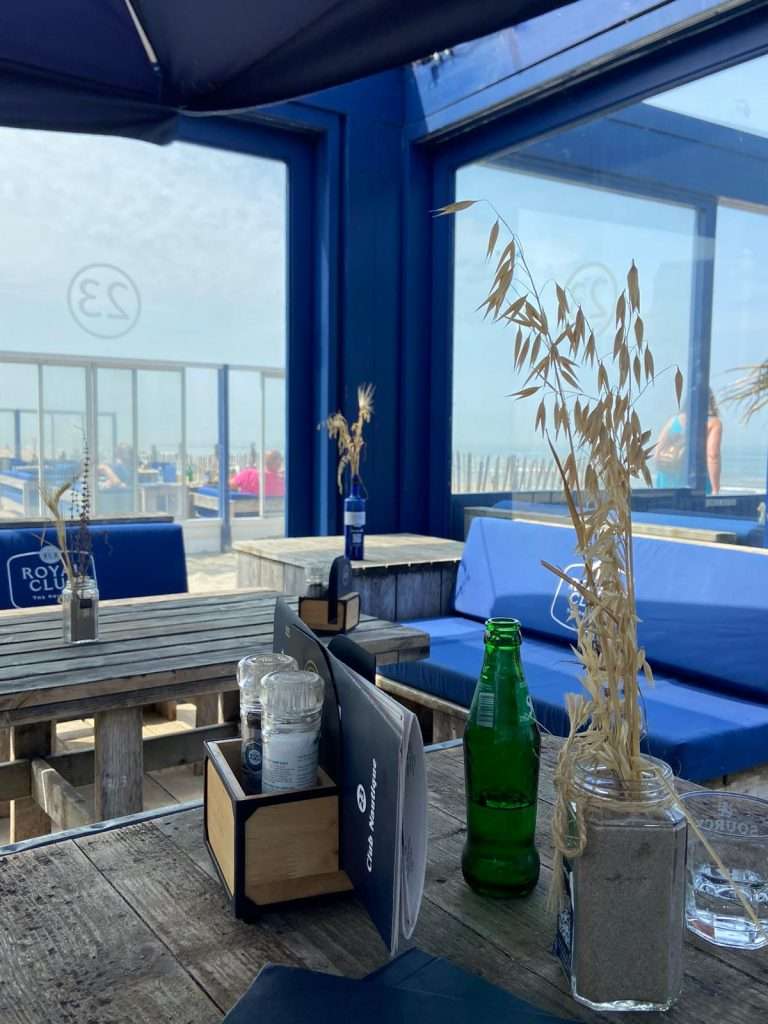 The next period 20 years will affect the Feng Shui of your house in different ways. The next period is called Period 9 and will start in 2024. This period will last from 2024 until 2043.To get your house ready for Period 9, we need to take the year 2024 into consideration. This is when we transition into a new energetic period that will affect the Feng Shui of your real estate. If you buy a house now, it is still called a period 8 house. Only when we transition into the year 2024 do we speak of Period 9 for Feng Shui.
A Period 9 house is a house built in Period 9. It is not necessarily better than a Period 8 house. It depends on the configuration of the Feng Shui of the property. Not everybody is going to buy a new house, just to boost its Feng Shui energy. Understand what Period 9 is all about. With the right information, you can assess how it will impact the Feng Shui energy of your home.
No need to buy a new house, property, or real estate for investment. Get the insights how to make your house compliant to Period 9. As a result, you can you take advantage of the Period 9 energy and attract results for your clients.
The most important Feng Shui sector of your house for the future
Most people know that authentic Feng Shui has nothing to do with using luck objects in a house to change the energy. You can improve or diminish the energy based on how you use the different sectors of a house. It also matters to analyze whether your house has all the 8 sectors needed for a great Feng Shui impact. Understanding the configuration of the Feng Shui of your house is critical. Do you know how to make your house Period 9 compliant?
When looking at the Period 9 formation chart here, you can see that in Period 9, the "9" energy is prosperous. Since the "9" is located at the South sector, it means that the South sector for Period 9 is going to be extremely important. Therefore, no matter if you bought your house prior to Period 9, the South sector is going to be relevant. You want to make your house Period 9 compliant. One important rule is to make sure that your house or apartment has a South sector. If you discover that your house is missing the South sector, is it Period 9 compliant? No, it will not be Period 9 compliant. You will not benefit fully from the Period 9 energy as a result.
The 3 areas that will transform how we live and work in Period 9
The Gua for Period 9 is called the "Li Gua". This represents 3 areas:
1) Technology
2) Spirituality
3) Women
In my recent article about transformation, I explained how technology, spirituality and women are going to change our future.
Therefore, if you are a woman at the age of 40 or 50 right now, you are living at the right time and period in order to step up and benefit the most in Period 9.
Now, if it happens that you are a female in your 50s and working in real estate, take notice of properties with a South sector. Add value to your clients and explain to them the importance of the South sector to create even more success.   Of course, you do not need to know the details about Feng Shui and Chinese Metaphysics. However, leverage your insights and collaborate with women in such a field. That way you can give the most of value to your clients in return.
"Women are at the pivital point in history to give insights that will transform our future. With mindful energy, they will rise to leadership, collaborate where needed, and move our society from information overload to one that incorporates more wisdom in life and business."- Sue
Women in Real Estate benefit from collaborating with a Metaphysics Advisor
As a real estate agent, you may take on the opportunity to collaborate with a Metaphysics advisor and their Feng Shui expertise. In that case , you can give even more insights, wisdom and ultimately value to your clients in the future. Not many real estate agents and laymen Feng Shui practitioners however truly understand Feng Shui. Find someone who specializes in Metaphysics with a solid reputation and foundation to upgrade your real estate practice to Period 9.That way you will be able to increase the ROI of commercial real estate and property. As a metaphysics advisor and Feng Shui consultant, I have consulted numerous times for people looking to rent new spaces for both commercial and residential. I have noticed that those properties that remain vacant have often bad Feng Shui.
There are great architectural firms, interior designers and decorators that complement the Feng Shui energy of a house. Bridget King, CEO of Captiva Design has done many projects for clients who want personalized service with attention to detail. Such attention to detail is equally needed for Feng Shui radiant homes.
In an article by ArchDaily, 10 futuristic homes were revealed at the latest House Vision CHina Exhibition. In accordance to Period 9, the shape of house are going to become more circular and less rectangular. Rectangular shapes are charachterized by Period 8 of the Earth element. In Period 9, we see more and more wavy shapes and forms of architecture. In addition, the interior is no longer going to be cut off form the exterior. Both will intertwine a lot more.
What to pay attention to in a Feng Shui house when buying property for the future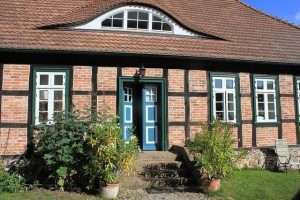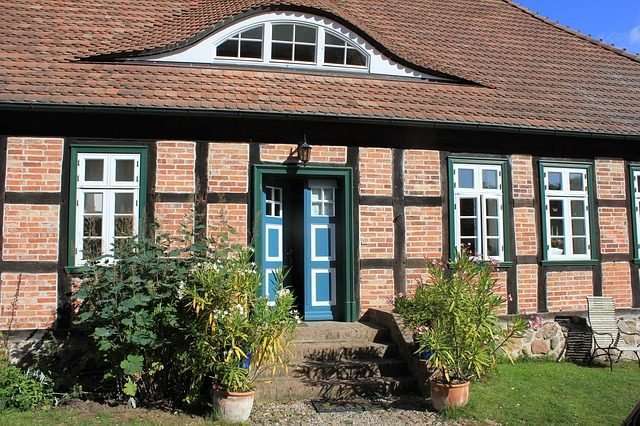 No matter which period you are in, there are 5 foundational factors to consider for a Feng Shui property. Incorporate them to benefit from the good and vibrant Feng Shui energy of the house for a long time.
1) Make sure that the exterior of the house is well maintained. Ideally, the exterior, greenery, and driveway are properly cared for.
2) Look at the immediate environment of your building. If the buildings in the neighborhood are not taken care of, it means the Qi is not good. This will in return impact the energy of your house and ultimately your prosperity.
3) Ensure that your house is not built or located at a "T" intersection. A "T" intersection is when two streets meet in a "T" shape. In Feng Shui it is inauspicious if your house is located at the top of the "T".
4) Take a look at the front door. Is the pathway blocked or is it hard to find? The front door is the "mouth of Qi", and lets opportunities flow into your house. If it is obstructed, then opportunities will have a difficult time to find its way to your home.
5) The history of the house: Everything that happens in space creates an energetic vibration. This energy gets stored in the walls of the home and the land. Therefore, it is good to research the history of the home as much as possible, especially for negative life events if you can. Examples are deaths, divorces, or health issues etc.
Using the Flying Star concept to boost the Feng Shui energy of your house
Even if you do not buy a house in period 9, and live in a house built in Period 8, you can take advantage of the Flying stars. This chart to the right shows a house built in period 8. It has the number "8" in the centre as a big number. Get a consultant to show you the Flying Stars of your house and look for the number "9". Period 9 has number 9 with the highest energy. In this picture, you see, for example, that Flying Star 9 is in the North and North East. They are shown as small numbers of "9". This means that those 2 sectors will be more prosperous for Period 9.
As you can see, it pays to pay attention to the Feng Shui of your house to get ready for Period 9. Technology is not going away, energy is continuing to play a role, and how we use the energy of the environment and your property are keys to unlock an abundant future.