My answer to you is: There will always be war as long as our energy frequency is that of fear, anger, hate, guilt, aggression and ego. How conscious are you in your everyday actions as a leader? It all starts within you. Are you getting up with thoughts of anger and revenge? Or are you coming from a feeling of joy, love and courage, inspired to create the best products and services that will serve the planet and the people? 
Power to the People and New Opportunities
In 2024, we will officially move into Period 9, which is the equivalent in the Western philosophy of the Age of Aquarius. Aquarius is the sign of Humanity. The motto for the next 20 years will be "Power to the People". A new era is dawning, and new challenges, but also opportunities arise. In order to be better equipped as a company as well as a business leader, I am going to share with you my metaphysical insights for the year 2023.
The 5 Biggest Threats for 2023:
1. Floodings: From the yearly metaphysics chart and the "2023 Mother Earth Oracle", we can see a continuous threat of instable weather conditions. Flooding can cause islands to vanish and coastal areas to get destroyed. Spring and summer could be lots of flooding. The climate for producing cops is messed up. This could lead to problems in terms of production and inflation.
2. Financial collapse: Water also represents cash, so the government may continue to print more money. However, there is also a lot of the fire element as well, which represents wealth. An economic of financial collapse is one of the major threats looming on the horizon: A lot of people will get fired from their jobs. Elon Musk made that first move when he bought Twitter in October 2022, and shortly afterwards started to fire people. The fall of 2022 set the tone for what will come in 2023.
3. Outbreak of more wars: We are on the verge of it and it may get worse. This will affect everybody's supply chain and it will affect the whole world. People need safety, security and a mindset of peace and wellbeing.
4. A new health scare: The "Mother Earth Oracle" says that people will have health issues. I do not foresee a lockdown as such, but it could influence how we do things. Healthcare will be a big thing in 2023, and it becomes a big business again in 2023.
5. Digitalization: The process of further digitalization is moving along. Business processes and operations want to be digitalized and automatized. Chatbots are taking over control and algocracy is gaining more power. And you may ask yourself: Where are you as a human being? Do not ever give up your free will. You decide where you participate: Face ID or not!
Know the Threats, yet focus on the Opportunities
One of the most important professions of the future will be the "Digital Ethicist". With the Gen scissor "CRISPR" we can change the whole population. Who is going to control that? Are you going to let yourself be controlled? There is a Yin and a Yang side of everything in life. Aside from the above major threats, there are always opportunities looming. Those who understand metaphysics know when to take action. It is good to have the above threats in the back of your mind, but I always suggest to focus on the good and to do good.
The 5 Biggest Opportunities in 2023
1. Buyouts: There will be a lot of opportunities to buy companies that have potential to rise but went out of cash. Therefore, you can buy off your competitor if you have the funds.
2. Finding resources: Based on the 2023 QiMen chart, a lot of people will become jobless. Therefore, this will become a big opportunity to recruit them into your team. As a business leader, you need to pay attention to what you entice them with. The new generation of upcoming leaders can no longer be attracted with money! They seek attention, freedom and flexibility. People follow leaders, not money. So, your job as a managing partner or CEO is to build that leadership.
3. Shift of Values: Period 9 is focused on technology WITH spirituality. As a consequence, our family, wellbeing and spirituality will become more important. Even business icons like Elon Musk talk about vibrational energy. Everyone is moving towards that. Therefore, traditional businesses need to shift. If you do not shift, you will lose the opportunities.
4. Giants may crumble: Big players like Amazon, Facebook or Netflix could be the next few giants to fall apart. The giants will no longer be the big players in the market. Small players are emerging in 2023 and as we into Period 9 and for the next 20 years.
5. Innovation: The market is hungry for new innovation. As a CEO, ask yourself how can your business offer better, faster and more sustainable solutions?
The 3 Business Moves to Prepare for 2023
What are your goals as CEO, C-suite manager or business leader in 2023? Without the right thoughts, decisions and actions, these insights are useless. Therefore, let me give you a few suggested moves to prepare for 2023:
1. Prioritize Liquidity: From the metaphysical chart, all branches together form the sky horse element, which creates instability in the market. Therefore, cash flow and liquidity are going to be an issue. As a company, make sure you have enough funds and that your balance sheet is in a liquid position to stand the disruptions in the market.
2. Build a winning team: Your task before Period 9 starts in 2024, is to have a winning team in your company. Ask yourself, who should be on your team in this new era. Find good people, network and build a relationship with them. This may be the hardest to do, but they key to prepare in 2023.
3. Develop new skills: Even as a CEO you may think you have it all and know it all. But you are wrong. The market and the industry are changing, and 2023 is a year that requires you to change, become better and more alert! According to Tom Corley's study "10 Common Millionaire Habits", the majority of the millionaires interviewed, expressed a goal to never stop learning, growing and improving. What are your habits?
Create business opportunities in 2023 and a winning team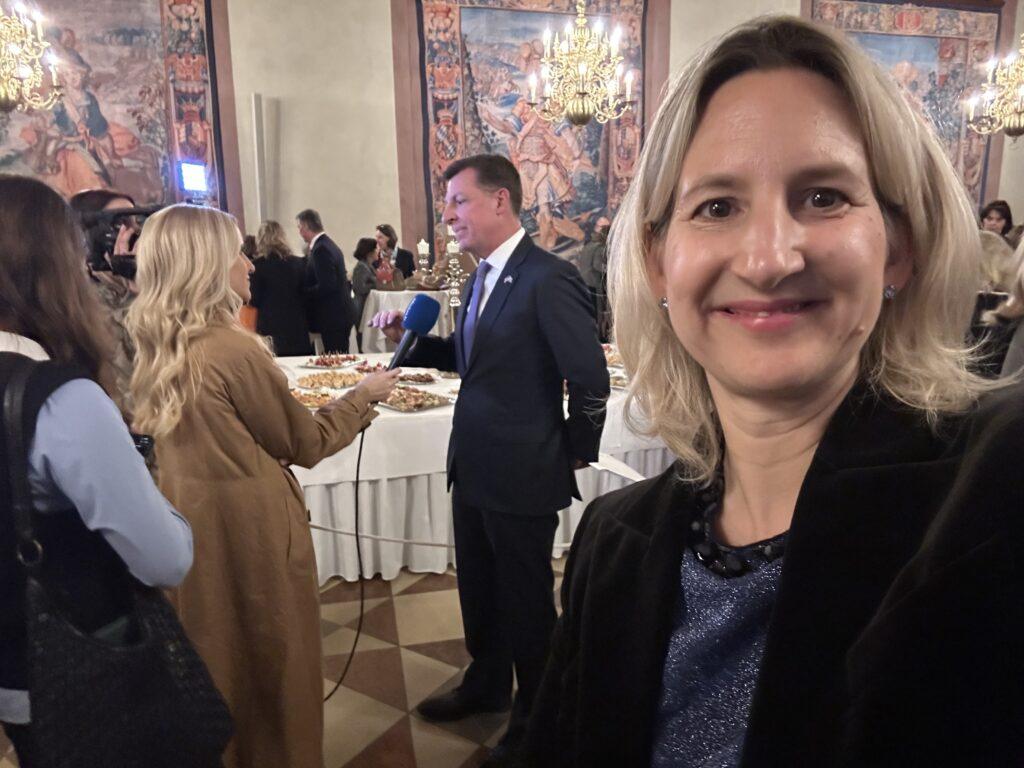 Aside from the bigger picture perspective of the market insights, as a CEO,  it is helpful to take a closer look at your own metaphysical chart, and that of your top team leaders and other key players. This is one of the pertinent aspects on how to build a winning team. In 2022, I got asked by a CEO of a multinational company to assess his team. Interestingly enough, one of his companies was moving to a new office. With my insights in Feng Shui, Chinese metaphysics and Eastern decision-making tools, I was able to create business opportunities for his company for 2023 and an environment for his team to thrive.
In this new era: You need consultants AND metaphysical insights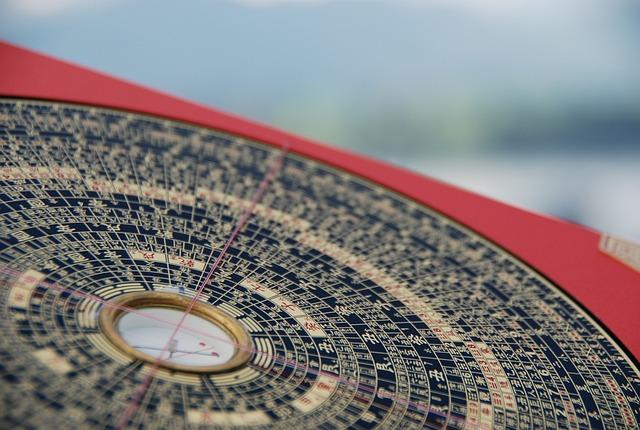 At the same time, I advised this CEO whom to fire and whom to keep based on the company's goals for the next years, the vision and values, and the metaphysical charts of the key people. You may think that sounds just like a Mc Kinsey consultant. It is not. There is nothing wrong with being a trained business consultant. However, the logical knowledge is limited and not sufficient as we move into Period 9. As a business advisor AND metaphysics consultant, I can help you create business opportunities in 2023, and provide more effective and sustainable solutions.
Rooster in your chart: Change is inevitable to create new opportunities in 2023
Once you understand the energies of the universe, you can make much better and faster decisions and help create more sustainable solutions. That is why I work as a trusted advisor with business leaders ready to thrive in this new era. Looking at your individual metaphysics chart:

– If you have the "Rooster" in any of the 4 pillars of your natal chart, you can expect big changes.
– Depending in which pillar the Rooster resides in your chart, it can mean a change is required of your thinking, in your business, your position in the market, or your health and relationship.
Be like the Rabbit- Seize the Business Opportunities in 2023
2023 asks you to be like the rabbit: Observant and agile to seize the business opportunities in 2023. The rabbit by nature is a curious animal. As long as we do not lose our playfulness, curiosity and thirst for innovation, then this year of the Water Rabbit can help you seize opportunities. Having Metaphysics insights can help you and your company see possibilities and create solutions that others do not see.
"Be like the Rabbit: Observant and agile to seize opportunities"- Sue